1. SEO (Search Engine Optimization) Is Free Traffic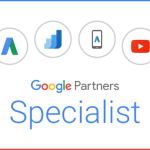 Business owners keep saying that SEO is free traffic, and that couldn't be further from the truth. To benefit from "free organic traffic," business owners need to invest a lot of time, technical expertise and technology to ensure that they rank well for high-value traffic. It's not simple and often requires big investment into the website, consultants and content.
2. A Focus On SEO Will Drive All Leads
We run across a number of organizations that believe that if they put their entire budget into SEO, they will generate all the leads they need. Nothing could be further from the truth. SEO needs to be one pillar of an overall integrated marketing plan in order to get the best results. Messaging and exposure play just a role in SEO.
3. All You Need Is An Optimized Website
A common SEO myth is that all you need is a well-optimized website to rank. The foundation of an SEO solution is to ensure the website is built with best practices — it's mobile friendly, has robust content and unique metadata per page, but you can't stop there. In order for a website to outrank a competitor's website, link-building, offsite blogs and Google My Business optimization are needed.
4. Exact Match Domains Have An Advantage
Exact match domains are often seen as a potential ranking signal or boost for a given keyword. The truth is that any brand or website can potentially rank for a relevant keyword. In September 2012, Google released an update commonly known as the "EMD update," which was aimed to prevent poor-quality sites from ranking well just because they have keywords in their domain name.
5. Load The Content With Keywords
Many companies sacrifice content by overly repeating keywords. They apply keywords in an unprofessional manner within their content and description tags to the point where they don't make sense. Let's assume that your strategy works: Would you trade your hard-earned image for rank? It's like parking a run-down trailer in a fancy subdivision — your customers will get annoyed as they pass you by.
6. There Is A Duplicate Content Penalty
Contrary to popular belief, there is no duplicate content penalty. There is a filter. Essentially, when Google encounters two or more versions of the same page, they choose the most authoritative copy and filter out the rest. But, rest assured, your website will not be penalized for duplication of content.
7. Paid Search Affects Organic SEO Results
Organic SEO results are not a result of paid search. Paid advertising, such as pay-per-click, does not affect organic search results. Search engines — Google and Yahoo, in particular — maintain a separation between the organic results and paid advertisements. Advertisers spend millions of dollars trying to increase organic results. However, the bolstered notion is a myth.
8. Higher Rankings Mean More Money
Many businesses believe that higher visibility in search engines will automatically translate to increased revenue. This is simply not true. Many keywords have different levels of buyer intent and search volume, which can dramatically impact the bottom line. The user experience on the website also plays a huge role, as you could have No. 1 rankings, but then have users visit a poorly designed site.
9. The More Back -Links You Have, The Better
There is a common misconception in SEO that more is better, especially regarding back-links. However, the quality of back-links significantly trumps the quantity. In order to improve your ranking, you need to focus on high authority websites. In addition, you want a diverse back-link profile, with a multitude of referring domains. A few high-quality links are worth dozens of low-quality links.
10. Meta Descriptions Are A Ranking Factor
The myth that we see most often is the misconception that meta descriptions are a ranking factor. Although important for click-through rates, which are a direct ranking factor, a meta description by itself will not affect page rank without all other SEO components in place. That said, meta descriptions are still very important for searchers and should be part of every page optimization checklist.
11. It's All About Content
Yes, content is essential, but it's not the driving factor. Optimization still requires a set of practices, including quality link-building and relevant content that gets a high time on site. A content-strong website with poor image and mobile optimization will not rank high for selected keywords. Always make improvements based on user behavior, and Google will reward you.
12. SEO Is Set And Forget
There's a perception that you can do SEO for a few months and your site will then automatically get more organic traffic. On the contrary, you should never stop doing SEO: It is an ongoing activity. Our slogan that we preach is "SEO is a marathon, not a sprint." A website is a living and expanding entity, therefore it should be monitored and optimized on an ongoing basis.
13. You Must Rank No. 1
Being No. 1 is great, but it's not worth spending a ton of money for one generic keyword that may have high search volume. Being ranked No. 4 or No. 5 could possibly help you more. Instead, your SEO strategy should focus on ranking for relevant keywords that your consumers are searching for so you can create more visitors, leads, and potential customers to your website.
Get tons of relevant web-traffic and new sales leads. See how we do it HERE
We also specialize in finding you new business leads and web traffic for the real-estate industry. See how we do it by clicking HERE